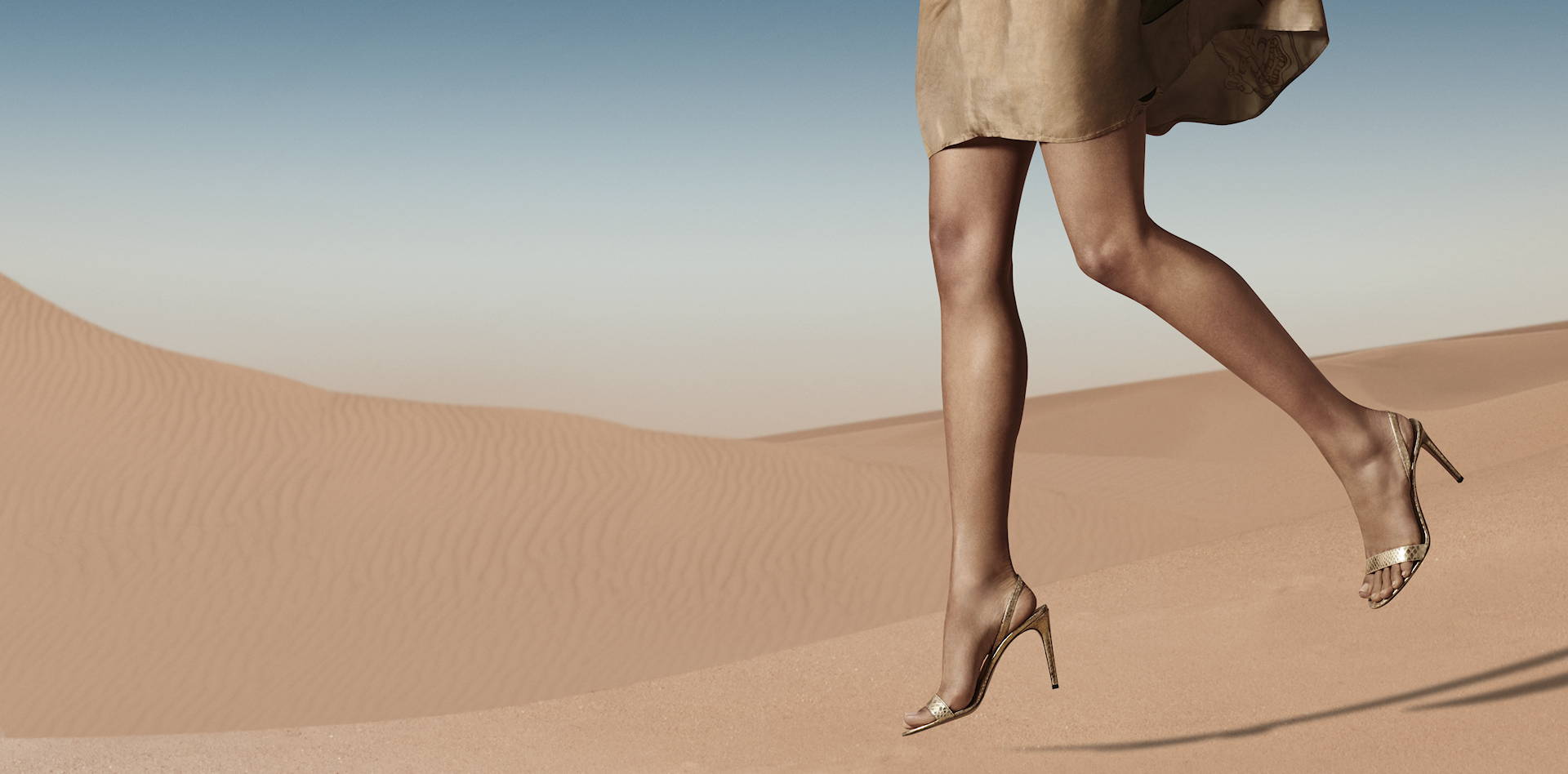 Footwear Without A Footprint
100% LUXURY | 110% SUSTAINABLE

Leading the men's and women's luxury footwear industry forward by placing equal value on product, people and the planet.
THEIR MISSION
With timeless designs that are ethically crafted from certified vegan materials, AERA strives to make sustainability the new normal. Not only are they neutralizing their environmental impact, but they are also going one step further by offsetting it by 110%. Ultimately, AERA was created because they believe doing good is as important as looking good.
Their Manifesto: AERA believes that Luxury is not a new pair of shoes. Luxury is clean water and fresh air. It's not about how much you have, but how much you give back. It's considering people and the planet when making product. It's raising the bar, not just for yourself, but for others. It's about honoring traditions while blazing new trails. It's about looking forward, not back. It's about making sure every step you take, has as small an environmental impact as possible. Because real luxury is leaving the world better than you found it.
AERA's shoes are certified Vegan. They went to great lengths to ensure that all components are made from non-animal ingredients, yet still maintain the quality and style expected from a luxury shoe.
For the outer material and the lining, two of the most important materials in ensuring the quality, look, feel, and longevity of their shoes, AERA worked with the leading manufacturer of non-leather shoe materials in Italy. Their supplier has pioneered eco-friendly, vegan materials that manage to look and feel like leather. Recently, they have invested in new, lower plastic-content materials and materials with an increased percentage of recycled content. They were also the first company to develop 100% solvent free materials (composed exclusively of water-based resins) for shoe making. They have invested in solar electricity generating panels on their production plant's rooftop, leading to a saving of more than a million kilograms of CO2eq emissions per year. They are also investing in new materials, made from renewable sources (bio-based), which have significantly reduced environmental impacts.
AERA's shoe boxes are of equivalent quality to any luxury shoe box you may already have in your closet; however, theirs are made of paper that contains 40% post-consumer recycled waste and 15% residues of organic waste. The rest is FSC certified and GMO free paper, and is produced with EKOenergy, resulting in a 20% reduction in carbon footprint. Inside the box, you will find 100% post-consumer waste recycled tissue paper and their 100% Global Organic Textile Standard certified cotton dust bag.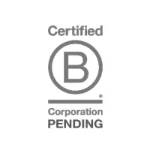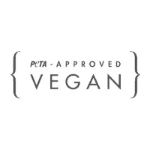 ---
MATERIALS
AERA uses as many eco-friendly materials as possible, always ensuring that the end result is of the highest quality. They are committed to evolving their materials, with the ultimate goal to one day be able to create a shoe with zero environmental impact to begin with.
Their outer materials are made of cotton and man-made materials such as polyester, polyurethane, poly-viscose, polystyrene and nylon. AERA acknowledges that these synthetic alternatives have unique environmental concerns of their own, and to address this, they are working to offset the plastics used in the making of their shoes by 110% (see below "Plastic Offsets").
Their signature sea glass-colored lining contains bio polyols, elements derived from plant materials that do not divert resources necessary for food farms or animal feed, as they are made from field corn (i.e. yellow dent) produced for ethanol and for manufactured goods. Field corn is not viable for human consumption, thus its use does not have an impact on the price of edible corn. The raw material used to make bio polyols has a smaller environmental footprint than petroleum-based alternatives, saving on CO2 emissions, and is fully biodegradable. The lining also contains polyurethane partly obtained from renewable sources.
For AERA's soles, they use Thunit®, a unique material made in Italy. According to its manufacturer, it is known as the "best alternative to leather, as it is almost identical." The flexibility, abrasion resistance, and water-resistant characteristics of this material guarantee that the performance is even better than its leather sole counterpart. Thunit® is made of 50% synthetic rubber, 40% inorganic mineral composts (silicones and mixed clay), and 10% additives (fastenings, pigments and plasticizers).
All women's heels (other than those in the Bianca platform and the Brigitte ballerina) are made of 100% recycled ABS plastic. Those with a high heel are also outfitted with a steel rod for extra support. The heel of the Bianca platform is made of 100% wood (for the back heel) and 100% EVA (for the front support). All men's and genderfluid heels are made of 80% wood and 20% TPU.
---
The next step after they make their shoes with as little environmental impact as possible, is to scientifically measure this impact, for every pair of shoes AERA makes. They want to know exactly what the impact of each of shoe is to the planet.
They are conscious that every shoe made has environmental consequences associated with its lifecycle: from production, to transportation, storage, and delivery. It is their responsibility not only to take ownership of that, but also to offer a solution. So, AERA has engaged
SCS Global Services (SCS)
, an accredited international leader in third-party certification of environmental and sustainability claims, to ensure that the impacts made producing, transporting, storing and delivering their shoes are accurately measured and transparently presented to all.
SCS conducted a "Cradle to Consumer" Life Cycle Assessment (LCA) on AERA's behalf to quantify the environmental impact of their shoes as accurately as possible. The full results of the LCA are available here and are also summarized in brief in the "Sustainability" section found on each product page. The LCA measured the environmental impact of AERA's shoes on the following categories: Global Warming Potential, Fresh Water Consumption, Ozone Depletion Potential, Acidification Potential, Eutrophication Potential, Smog Potential, Fossil Fuel Depletion and Primary Energy Demand. It is critically important to accurately measure the full environmental impact of their business through scientific means, as a first step in bringing AERA's philosophy of "Good for the Planet" to life.
---
Based on the results of the LCA, they then worked to offset all of their environmental impacts by 110%, and even go a step further, and invest to offset their use of plastics by 110% as well. The "110% offset" philosophy is the core of AERA's commitment to not only neutralize the impact of their business on the planet, but to also help it heal.
With the help of the experts at SCS, they have identified meaningful offset strategies for carbon and water, and are continuing to work on finding ways to offset other impacts. AERA is aware that not all environmental impacts have directly corresponding offsets, and that only carbon offsets are currently certifiable. However, they are committed to finding the right solutions and to doing as much as possible to offset all their impacts.
To date, they have invested in the following projects, always aiming to offset the environmental impacts associated with the cradle-to-consumer lifecycle of AERA's shoes by 110%:
Global Warming Potential (GWP): AERA has invested in the Green Trees Reforestation project, a project that, to date, has helped to reforest 120,000 acres of marginal farmland in the Mississippi Alluvial Valley. Through this investment, they have offset the GWO of their shoes by 110%, as certified by SCS, by planting over 2,000 trees there.
Fresh Water Consumption (FW): AERA has offset 110% of the fresh water used in the process of making all of their shoes to date, by purchasing BEF Water Restoration Certificates©. They have invested to restore 470,000 gallons of water in critically dewatered rivers and streams in the United States. Please see here for the relevant certifications.
AERA's conscious decision to use all-vegan materials is part of their philosophy of not harming animals. On average, around 50% of the materials used to make their shoes are synthetic (new and recycled), and AERA acknowledges that these synthetic alternatives, including polyurethane, polyester, synthetic rubber, recycled ABS, PVC and others, have unique environmental concerns of their own.  They are working with Plastic Bank, an organization that empowers people in Haiti, the Philippines, Indonesia and other countries with significant plastic pollution issues, to earn a living by collecting plastic waste, turning it into currency and then having this plastic waste recycled and sold as Social Plastic®.
---
As part of AERA's commitment to continuously decrease the impact of their shoes on the environment, they are actively seeking new solutions, such as innovations in materials, production processes, and supply chain traceability, without jeopardizing the quality, style, comfort, and fit of their shoes.
AERA is already working with a number of their material suppliers and their factories in Veneto to improve the environmental impact of their materials and processes, and will update the information provided here as they make changes. They are researching new, eco-friendly materials as they become available, and will be testing them to see how they can become part of the materials list they use, keeping in mind that we must deliver excellent quality.
AERA's ultimate goal is that, through these continuous improvements, they will one day be able to produce their shoes with materials and processes that have no negative impacts on the planet to begin with.
At AERA they made a conscious decision to work exclusively with Italian materials suppliers and factories. They did this to ensure the highest level of quality, ethical working conditions and to minimize their materials' transportation impacts on the environment.
Italy is a center of excellence in luxury footwear manufacturing, and has been for centuries. AERA chose to work with small, family owned businesses in the Veneto region, because they believe that, in a world of fast fashion and low-cost manufacturing, they should support true artisans that focus on the quality of their products and the livelihood of their employees. They have ensured that the people working for their two factory partners not only make living wages, but are treated as family. Using materials sourced from Italy also minimizes their transportation distance to the factories, and thus minimizing the impact on the environment.
Their Social Sustainability principles are embedded in the articles of incorporation of their Public Benefit Corporation, and have earned us a "Pending B-Corporation" certification from B Lab. As a new startup, they were not eligible to become a Certified B-Corp until they completed a full year of operations; however, they are actively working to earn full certification. A B-Corp is "a business that meets the highest standards of verified social and environmental performance, public transparency, and legal accountability to balance profit and purpose" - in other words, exactly what they are trying to accomplish with AERA. For more information about B-Corps please see here.
For AERA's employees, they will create a profit-sharing scheme, so that everyone on the team becomes a partner in their company and shares in the success of the venture. Ultimately, they are building a company where employees feel valued and good about the work they're doing, guided by a sense of purpose and clear mission.
---
---
Tina Bhojwani and Alvertos Revach met in the early 90's as students at Georgetown University and remained in touch, meeting over the years in either Athens or New York City. Over dinner one night in 2017, Tina described how, after 20 years of working for large corporations, including Donna Karan, Theory and Dolce & Gabbana, she was ready to do something different that contributed to the greater good. Alvertos had recently left his family business to set up Humble Holdings, an investment fund focused on sustainable businesses. They discussed the urgent need for sustainable practices in the fashion industry - a major contributor to greenhouse gas emissions and freshwater pollution, among other impacts, globally - and how they could work together in this pursuit.

Soon after, as Tina was in the process of researching a platform to create luxurious yet sustainable products within the fashion industry, she bumped into shoe designer Jean-Michel Cazabat. Having worked together in the past, they easily fell into conversation. Jean-Michel described his own career turning point, as he had just sold his shoe company and was looking to the future and a way to make a difference.

Tina and Jean-Michel met days later and started discussing the possibility of making vegan and sustainable shoes that, Tina insisted, "cannot look like they are vegan." Jean-Michel was up for the challenge and already had some ideas regarding materials along with strong relationships with factories in Italy's Veneto region. Once the idea was solidified, they shared it with Alvertos, who was immediately intrigued. He was convinced after he tried a pair of vegan shoes that Jean Michel had made for him in the summer of 2018 - and so AERA was born.