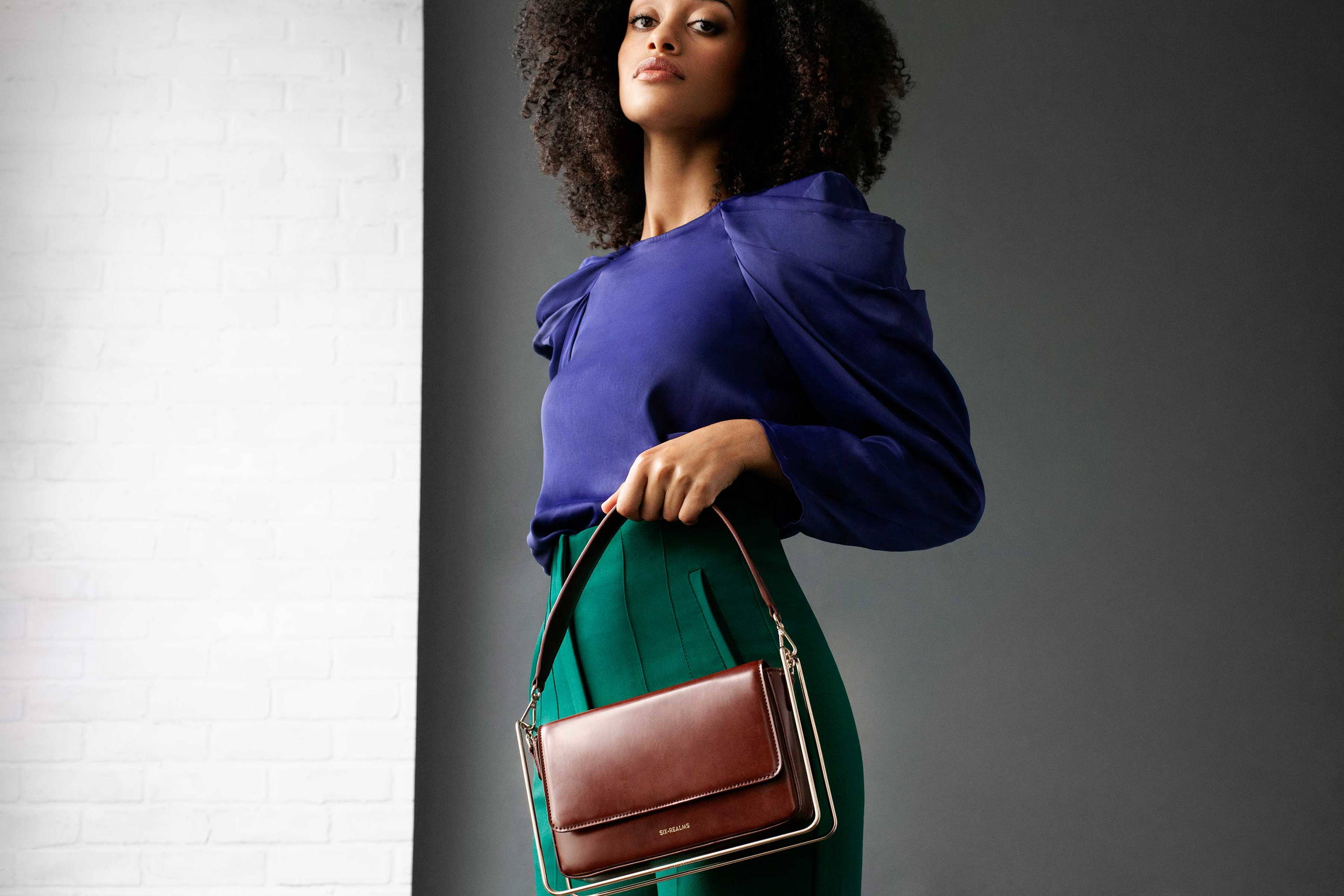 Artistry And Passion For A Better Tomorrow
THE BRAND
SIX-REALMS is a Canadian brand established in 2019 with a commitment to creating unique and sustainable fashion accessories.
The name "SIX-REALMS" represents the six different realms of rebirth and existence in Saṃsāra. This cosmology emphasizes karma which symbolizes a dynamic universe: a universe where our current lives are a reflection of our past and our current choices are a glimpse into our future.
Their philosophy is to think creatively and create designs that are contemporary yet timeless with sustainability in mind. They want to showcase the highest quality in craftsmanship with attention to detail from material selection to every stitch.
They are committed to using eco-friendly materials in all of their products. SIX-REALMS is an inclusive brand that provides options for anyone, from fashionistas to activists, contributing to a better world. We believe every little choice counts.
---
Six-Realms' believes everyone shares the responsibility to protect mother earth. There are better options in everyday life where everyone could help the environment in different ways. SIX-REALMS wants to bring positive impact to the industry and our planet by making sustainability a crucial pillar of their business.
They only release two collections annually. This allows them to carefully develop and fine-tune their products. By focusing on creating designs that are timeless and of high quality (in other words, making products with long-lasting style and high durability), they encourage conscious, sustainable consumption patterns.
In order to create and nurture sustainability throughout their design and production, they ensure that their suppliers and partners do not use child labour, that they offer fair salaries and provide safe working conditions for all. They visit all vendors regularly to ensure all parties continue to share the same values and work towards the same goals.
---
Mycro-Leather

Today, advanced technology allows for synthetic (vegan) leather to be almost indistinguishable from real leather in terms of appearance, touch and feel; however, many synthetic leathers are actually more harmful for the environment because of chemical processing during their production. Due to this reason, Six-Realms carefully selects the best option in the market to keep a balance between high-quality feel and a low environmental impact.
They use Mycro-Leather in their handbag collections, which is a polyurethane-based material with backing made from recycled material. It is created by a leading synthetic leather company called Giardini in Italy and their entire production is strictly 'Made in Italy' and ISO9001 Certified, fully complying with the strictest environmental protection standards (Ecolabel Certification) and restriction of chemicals (REACH).
The Mycro-Leather observes even more restrictive limits under Cads Prop 65 and Oeko-tex regulations. The materials are made without the use of solvents and a very low quantity of DMF (<200 ppm) in the production process.
Plant-based Cellulose Acetate

Six-Realms uses plant-based cellulose acetate in all of their sunglasses because of its high quality and flexible characteristics. This material lends itself to be gently formed when heated for a perfect fit on any face. It is also non-irritating and non-sensitizing on skin. In contrast to petroleum-based plastic, their plant-based cellulose acetate is partially biodegradable, keeping in line with sustainability goals.
Their cellulose acetate is sourced from Mazzucchelli in Italy, widely regarded as a best-in-industry manufacturer. They obtain raw materials from a combination of cotton and wood pulp to make cellulose, a natural and renewable material responsibly sourced.
The cellulose extracts are then treated with acetic anhydride and become cellulose acetate powder. In order for the powder to form into the desired workability, flexibility and toughness, they add dyes and pigments as well as plasticizers which come from a vegetable origin.
The whole production process takes place in Italy and Mazzucchelli is committed to manufacturing under ethical working conditions
---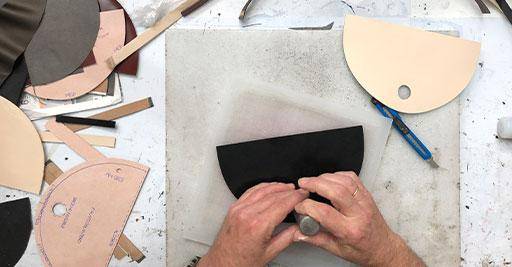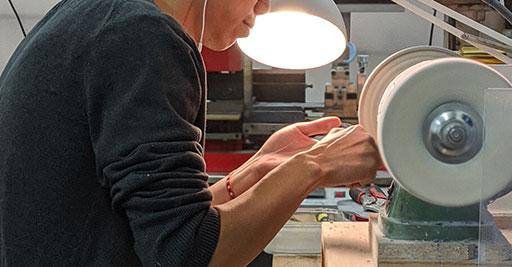 HANDBAGS
All of their handbags are made in Ubrique, a small town in Southern Spain that calls itself home to some of the world's best leather craftsmen. Although a small town of less than 18,000 residents, it has been celebrated for over a century as the birthplace of some of the world's top luxury leather goods.
They work with Ana for their handbag collection, who leads a boutique leather goods manufacturing company.
Hers is one of the only factories in town that is Female Founded, and supports the local community by offering courses on leather crafting for those looking to break into the industry. The craftspeople work 5 days a week with a premium paid for any overtime.
EYEWEAR
Six-Realms' sunglasses are proudly made in Toronto, Canada. It means a lot to us to have some products made domestically to showcase Canadian craftsmanship and celebrate Canadian-made products.
As a Canadian-based brand, it was important to them to balance the world-class talent with centuries of experience that they use in Spain with home-grown talent local to us here in Canada.
They work with a small manufacturing studio in Toronto for their sunglasses collection. Odin, the owner of the studio, leads a small team of skilled artisans who specialize in custom handmade acetate frames. They are very supportive of Canadian designers like SIX-REALMS and are constantly collaborating with different brands and students from design schools for special projects.