INSPIRED BY WOMEN.
MADE FOR WARRIORS.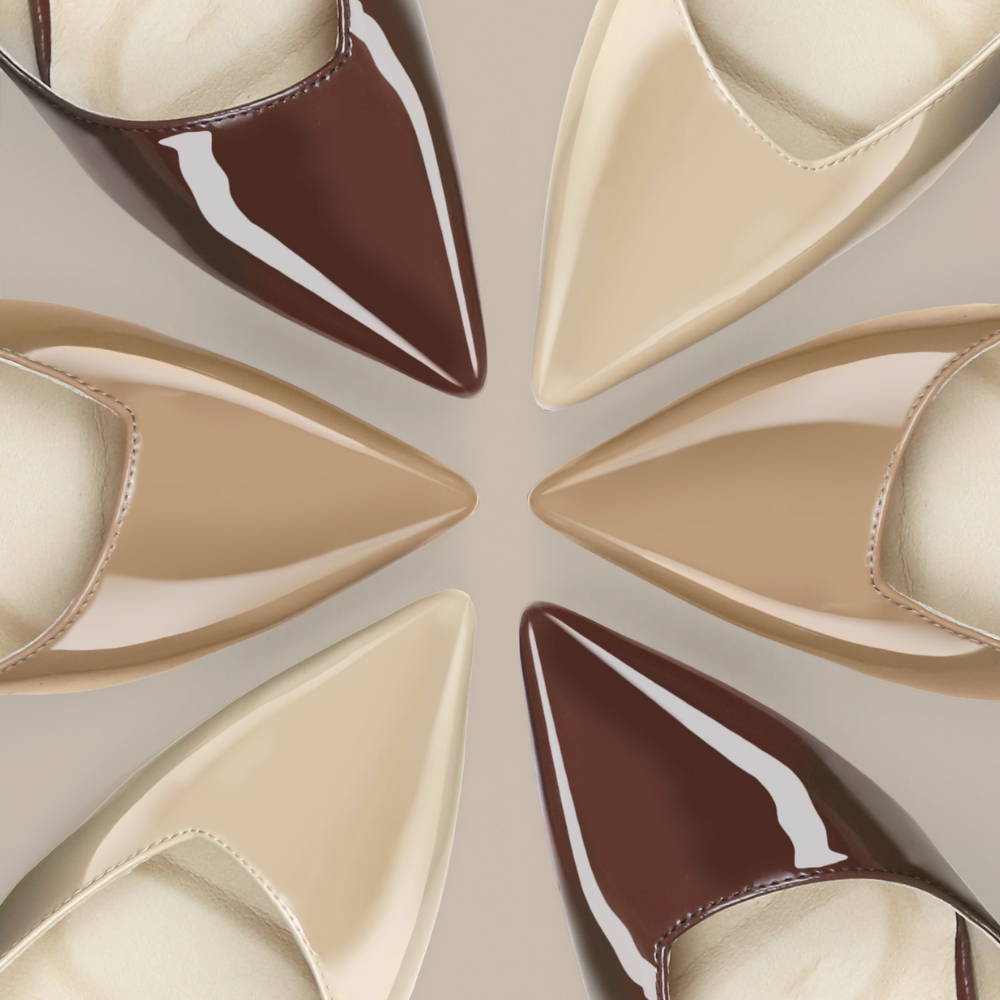 VEERAH /vē●rah/
Derived from the Sanskrit word for warrior. Connect with your warrior spirit and killin' it with kindness
DESIGNING FOR
THE VEERAH WARRIOR
VEERAH denotes strength, courage, and balance. These attributes shine in a champion motivated by integrity and empathy - a warrior. Veerah calls on the community of VEERAH warriors to recognize and embrace the warrior spirt within each of us, whose mission is to take up space in the world, conscientiously and compassionately - in style.
Inspired by so many great women, our warrior muse is always fierce-full and fearless. She takes bold strides, effortlessly mastering the balance between strength and femininity. This duality is woven into the fabric of our brand, embraced and upheld at every stage of production. We express this new kind of luxury as meticulous, conscientious, and cruelty-free beauty.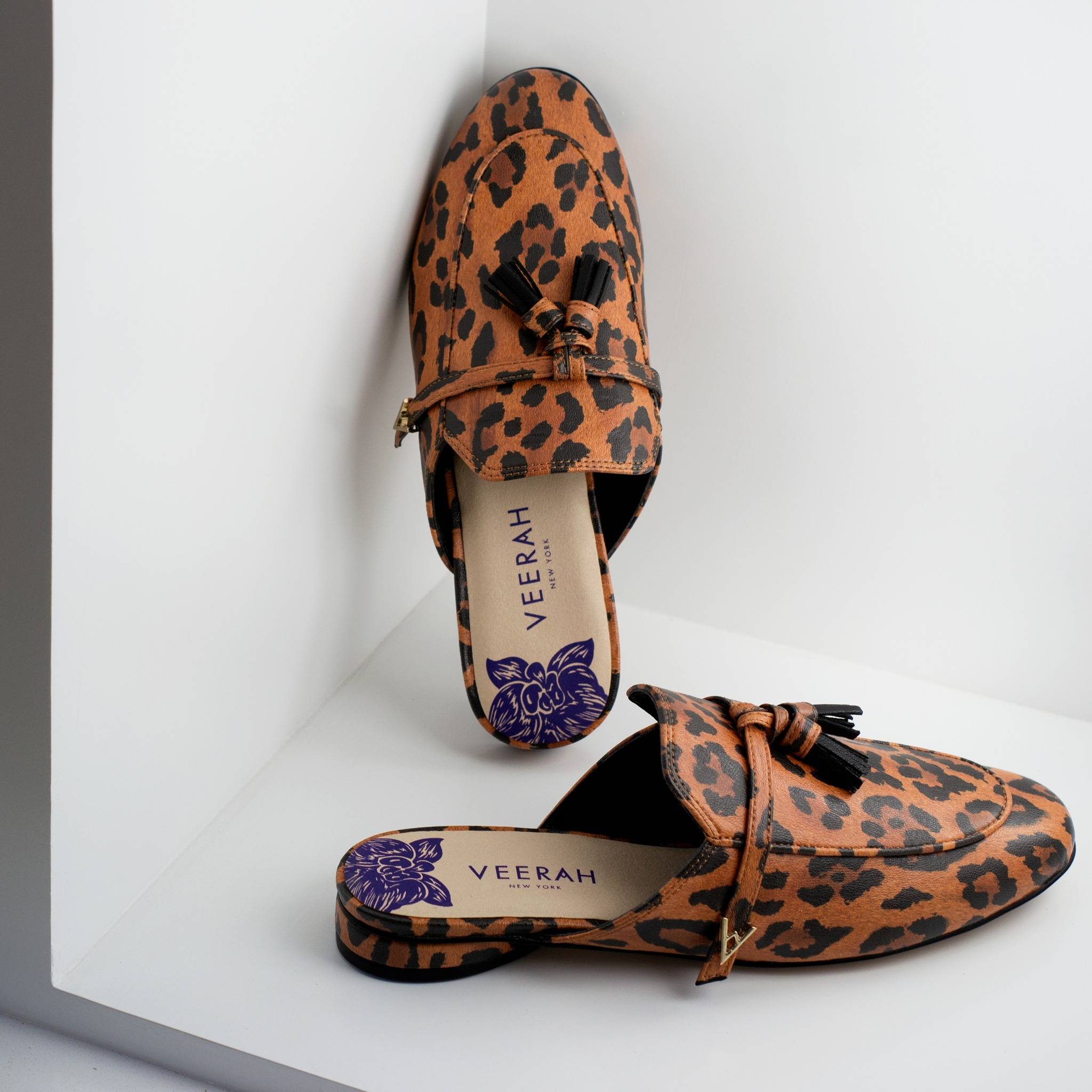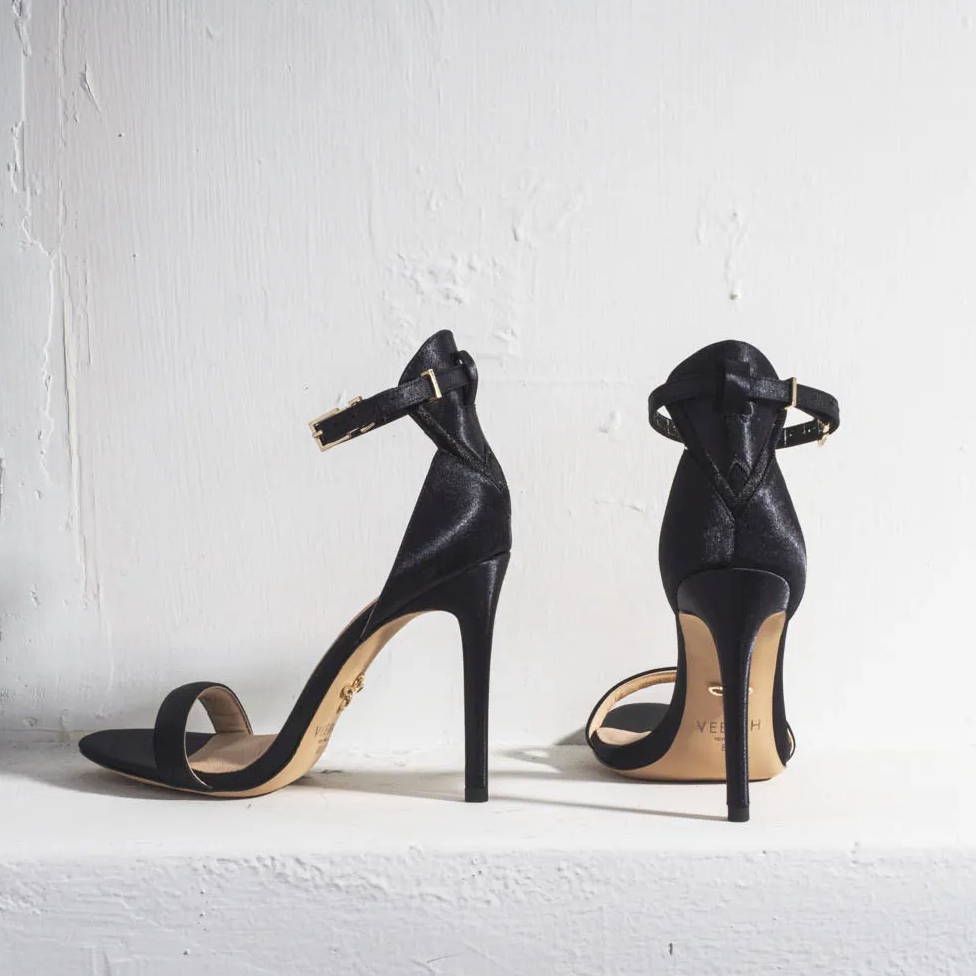 Today, VEERAH continues to be led by women, for women. With smart sourcing and thoughtful design behind each collection, all of their shoes are ethically made using only vegan, eco-freindly innovative materials - from apple leather to recycled plastic textile and more. Classic silhouettes are transformed with fully removable jewel-like accessories, giving versatility to each style and our customers a way to personalize and mix and match multiples looks with one pair of shoes. Designing this way creates more fashion with less of a fashion footprint.
Each day, the appreciation heard from eco-warriors around the world for designing beautiful shoes "that also happen to be vegan" fuels the team's innovation and drive to make sustainable and compassionate fashion the standard and not just the latest trend.
Veerah is on a mission to make designer vegan shoes you want to wear because today's warriors should never have to sacrifice personal style for a more sustainable lifestyle. You deserve both!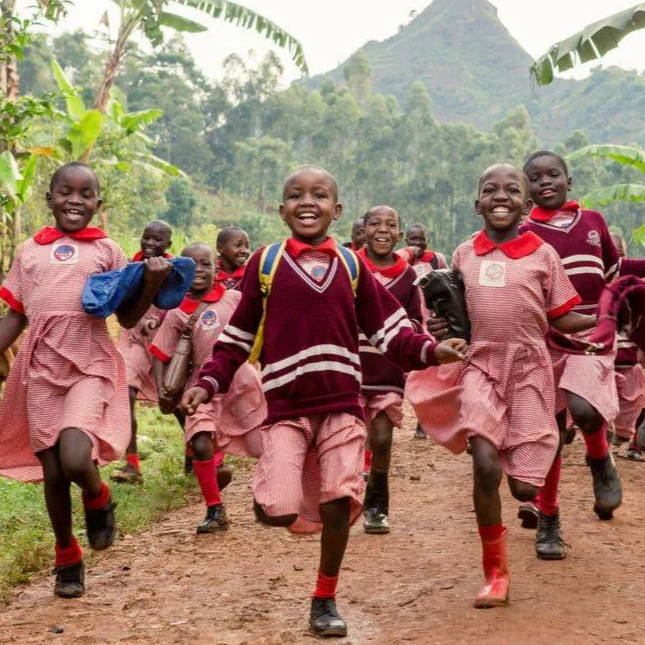 TAKING ACTION
THE 1-10-100
VEERAH BATTLE PLAN

As a public benefit corporation and a female-led organization, Veerah supports causes that are aligned with their values and echo the message that companies can be instruments of positive change. They pledge their commitment to give back to the community.
1: At least 1% of revenue go directly to social impact causes.
10: 10 paid hours per quarter are offered to their employees for volunteering or taking self-improvement courses so that they can grow together.
100: For every 100 customer feedback surveys Veerah receives, VEERAH sponsors a one-year scholarship for a She's the First girl scholar.
PETA APPROVED VEGAN
♥
MAKING IT KINDER
TO THE PLANET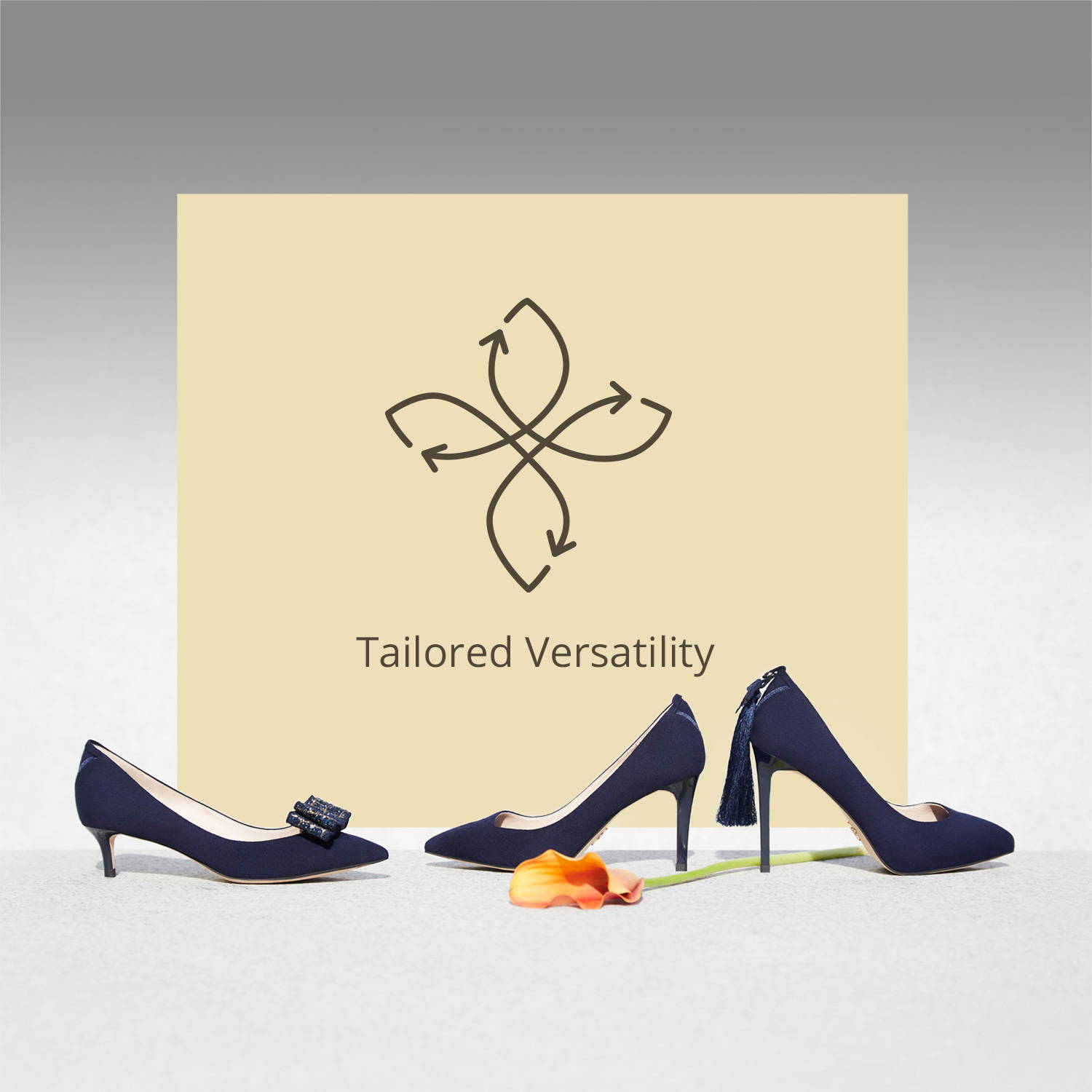 ONE SHOE. MULTIPLE LOOKS.
♥
OFFERING MORE FASHION
WITH LESS FOOTPRINT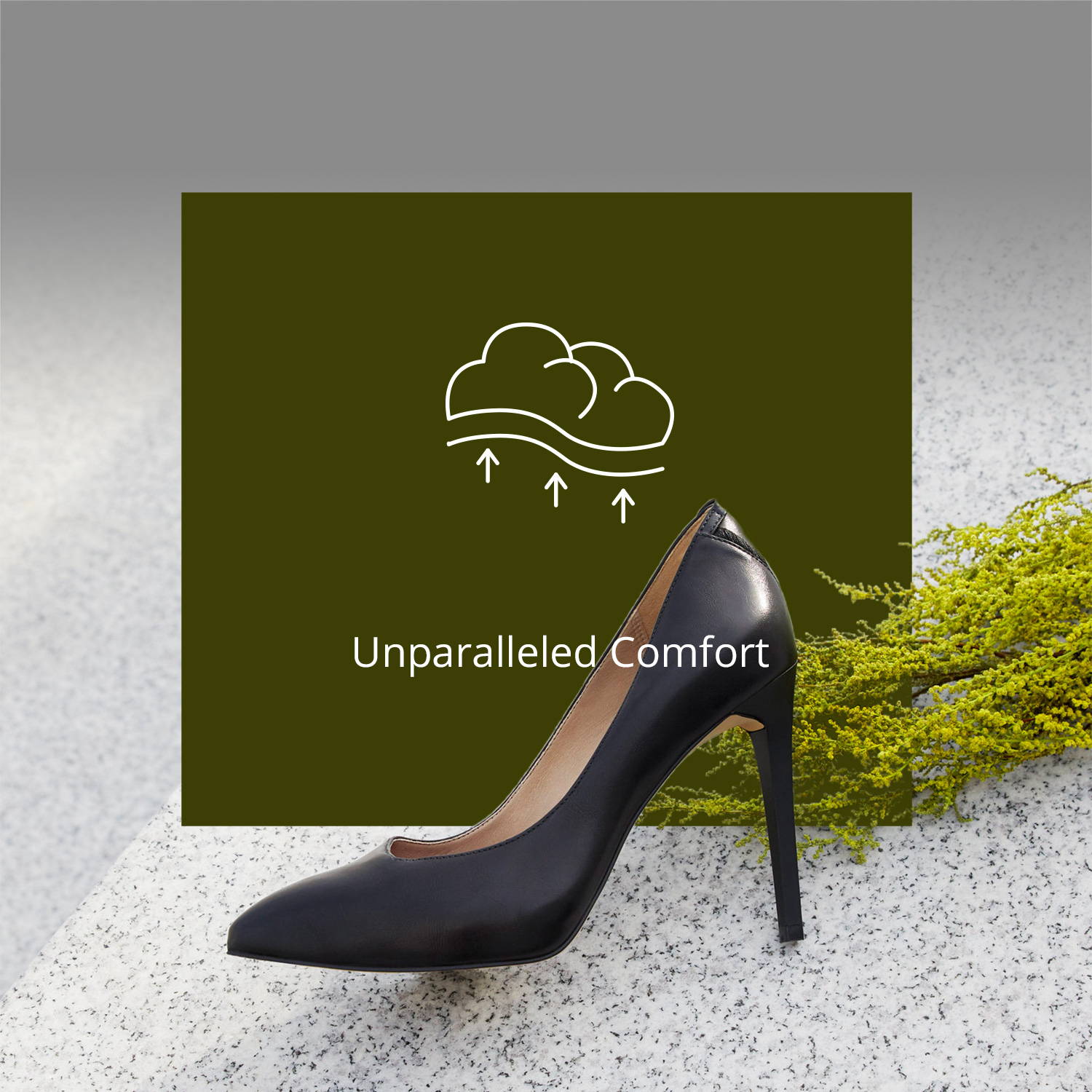 DESIGNED FOR COMFORT
♥
TRUE LUXURY MUST BE
SEEN AND FELT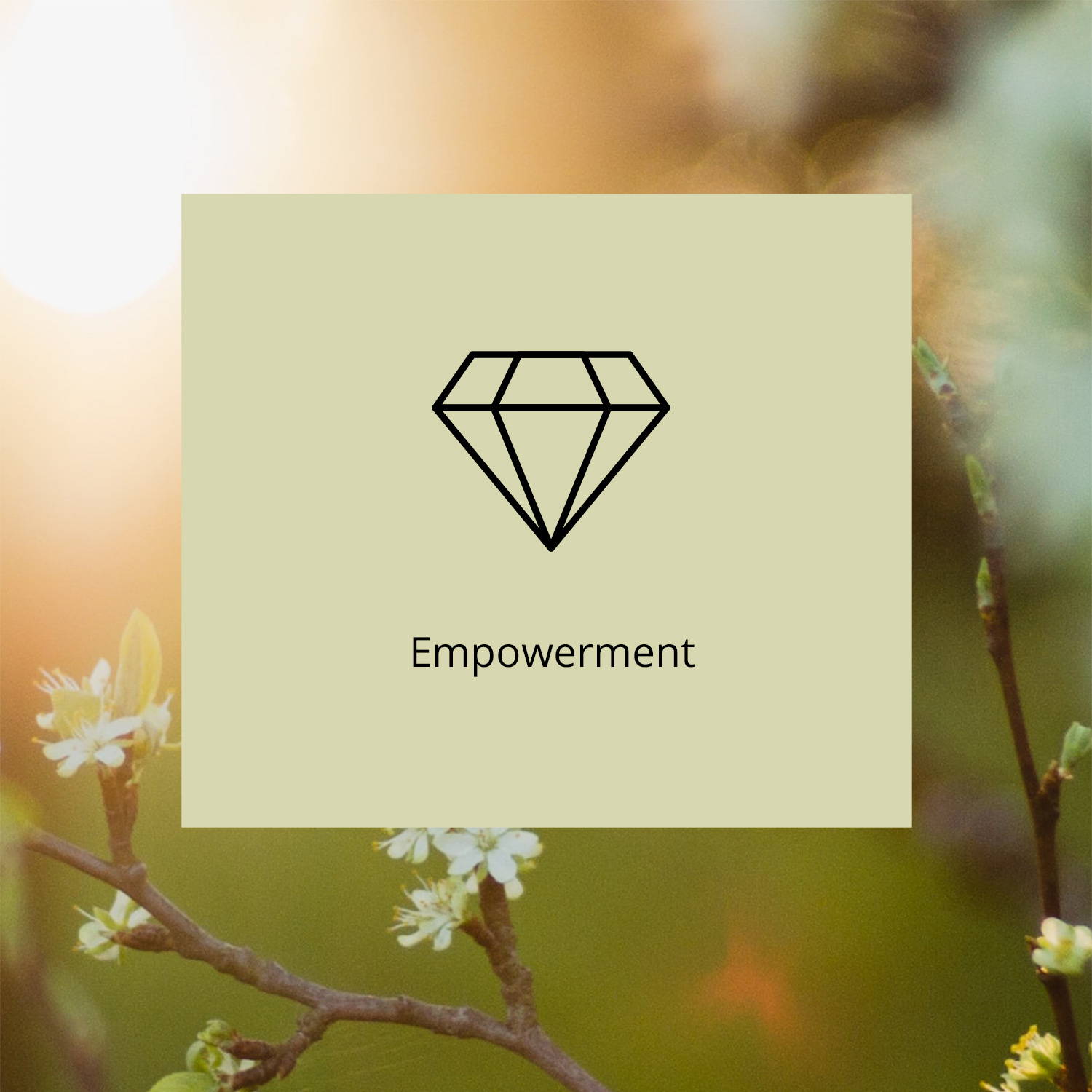 A CULTURE OF GIVING BACK
♥
EMPOWERED WOMEN,
EMPOWER OTHER WOMEN
---
PURSUING SUSTAINABLE DEVELOPMENT GOALS (SDGs)
To contribute to the achievement of the United Nations' SDGs, a blueprint to achieve a better and more sustainable future for all, we have prioritized these 3 goals.
GOAL 12:
RESPONSIBLE CONSUMPTION
& PRODUCTION
SMART DESIGN

Through versatile and interchangeable accessories, VEERAH is able to transform a single pair of shoes into an entire collection, empowering women to maximize their fashion looks while minimizing fashion's footprint.

RESPONSIBLE MANUFACTURING
They have formed long-term partnerships with factories that pay fair wages. They increase their education by sharing industry best practices and encourage upstream facilities to reduce waste.
GOAL 14:
LIFE BELOW WATER
SUSTAINABLE SOURCING
To reduce environmental impact, Veerah avoids the use of plastic bags. Whenever possible, they opt to use recycled plastic bottles from product to packaging.
GOAL 15:
LIFE ON LAND
100% CRUELTY-FREE & VEGAN
No animals are harmed in the process of making Veerah's shoes and accessories.
DESIGN & MATERIAL INNOVATION
They continuously search and uncover revolutionary, cruelty-free and eco-conscious materials without compromising an ounce of quality or aesthetics.
---
The global leather industry slaughters more than a billion animals each year and the chromium that is used for tanning leather is the world's fourth-worst toxic pollutant. We are continuously researching new, natural, and sustainable materials that minimize the harm to the environment and are always cruelty-free and PVC free.
APPLE PEEL SKIN LEATHER
USDA certified bio-based vegan leather material is a byproduct of the apple juice industry. The repurposing of apple skin keeps them from decomposing and producing methane that contributes to climate change
WATER-BASED
VEGAN LEATHER
No toxic solvent dimethylformamide (DMF) that is commonly used for making polyurethane synthetic leather. This process reduces energy consumption by 55% and uses 95% less water than the DMF process.
RENEWED PLASTIC
BOTTLE FABRIC
About 5 to 9 500ml PET bottles are recycled to craft one pair of VEERAH shoes, greatly reducing the amount of waste going into landfills.
100% ORGANIC
COTTON LINING
The soft and breathable organic cotton is safer for growers, using less energy and producing 94% less greenhouse gas emissions.
MICROFIBER LINING
This breakthrough material is highly absorbent, breathable and quick-drying with a superior hand feel.
ALGAE INSOLE
An insole that gives incredible comfort and long-term support, environmentally friendly, highly breathable, and antimicrobial.
NEO-PATENT VEGAN LEATHER
This innovative, glossy material is soft yet durable, and lightweight. During the process for the production of this leather, substances are combined without having to use toxic DMF (Dimethylformamide) or water. Through DMF elimination, it uses 92% less water, 80% less energy, and emits 93% less VOCs (Volatile Organic Compounds) than traditional synthetic leather.
OTHER VEGAN LEATHER
These soft and substantial materials are wrinkle-free and water-resistant. It far exceeds the European REACH standards on toxic substances.
---
"Transparency is built by fortifiying trust. This way, Veerah knows
exactly where components come from and how they came to be."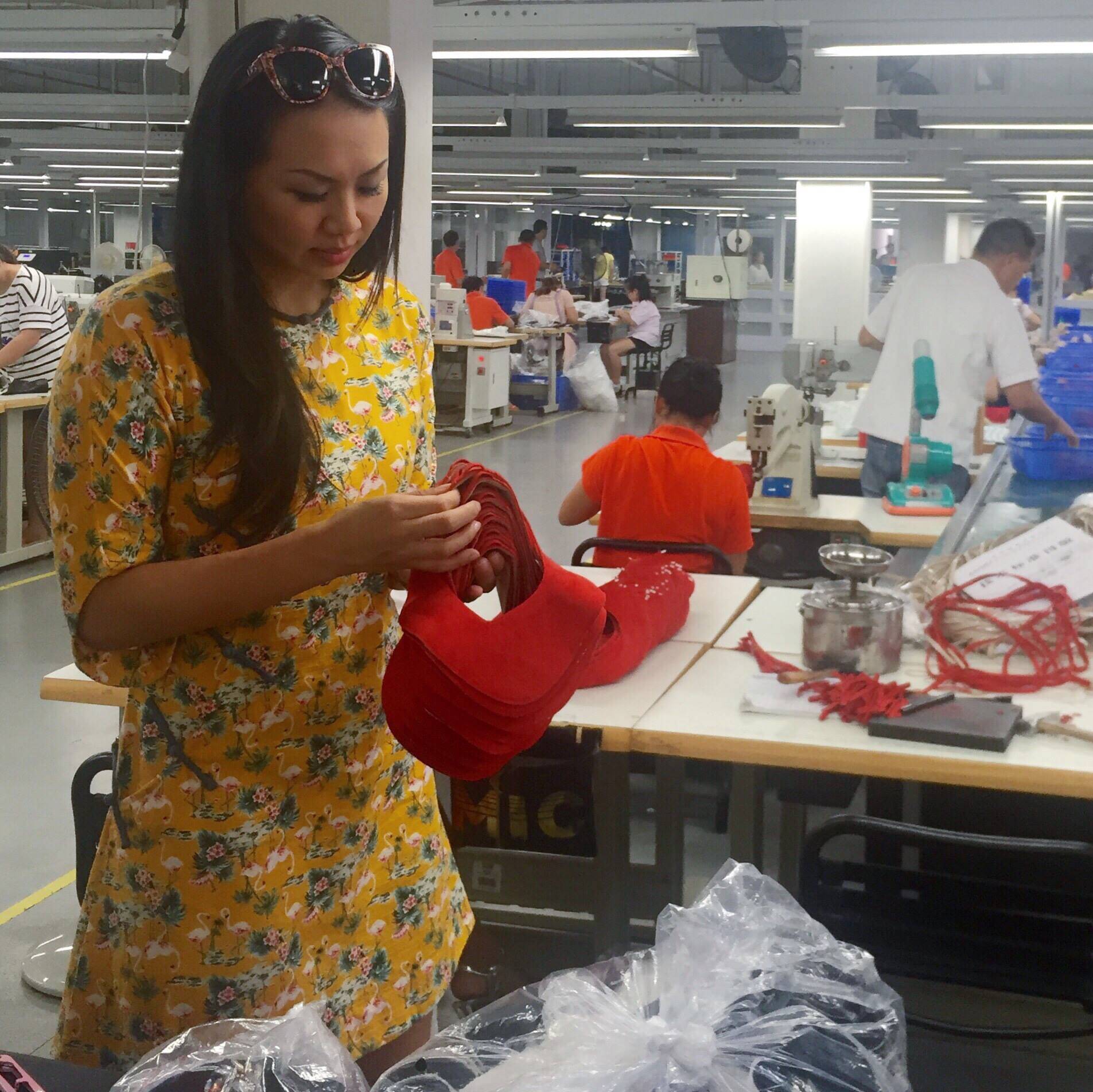 MANUFACTURING
Today, VEERAH shoes are handcrafted in New Taipei City of Taiwan and Guangdong Province of China. These third-generation highly-skilled footwear artisans have passed down their trade to become the leading experts of shoe craftsmanship in the modern world.
Veerah works closely with a tightly knit family-owned factory with dedicated teams armed with decades of experience in working with renowned international luxury footwear brands and laser-focused on perfecting the final product. Unlike other large-scale factories, Stacey from Veerah is on a first-name basis and able to closely collaborate with VEERAH's craftsmen in order to express their exact needs and ultimate goals.
CARE & LIVELIHOODS
The VEERAH team spends a tremendous amount of time on the factory grounds to manage product quality, working conditions, and relationships with the workers. Their manufacturers and suppliers comply with all of the national and local labor laws and environmental regulations to ensure that all workers are paid above a living wage.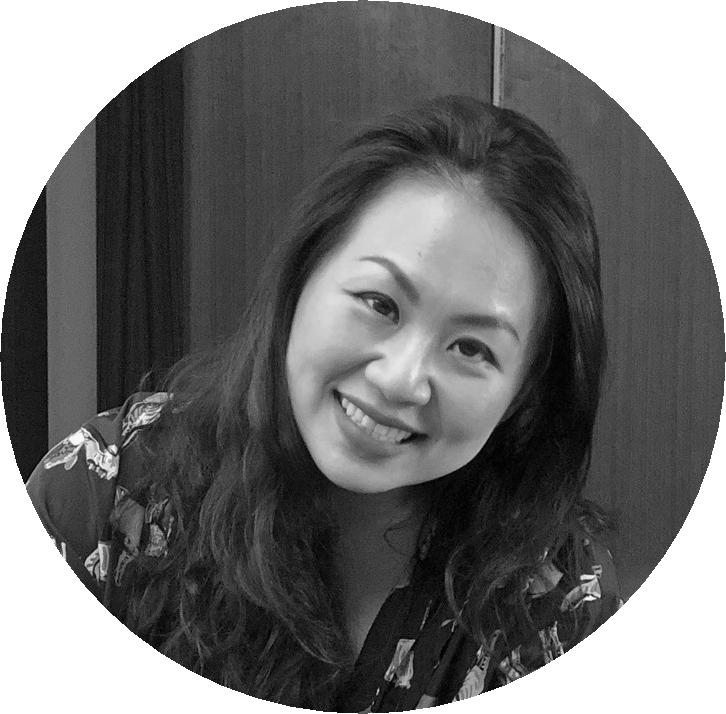 Stacey Chang
Founder & Chief Warrior
Fashion Industry expert and Warrior in Chief.