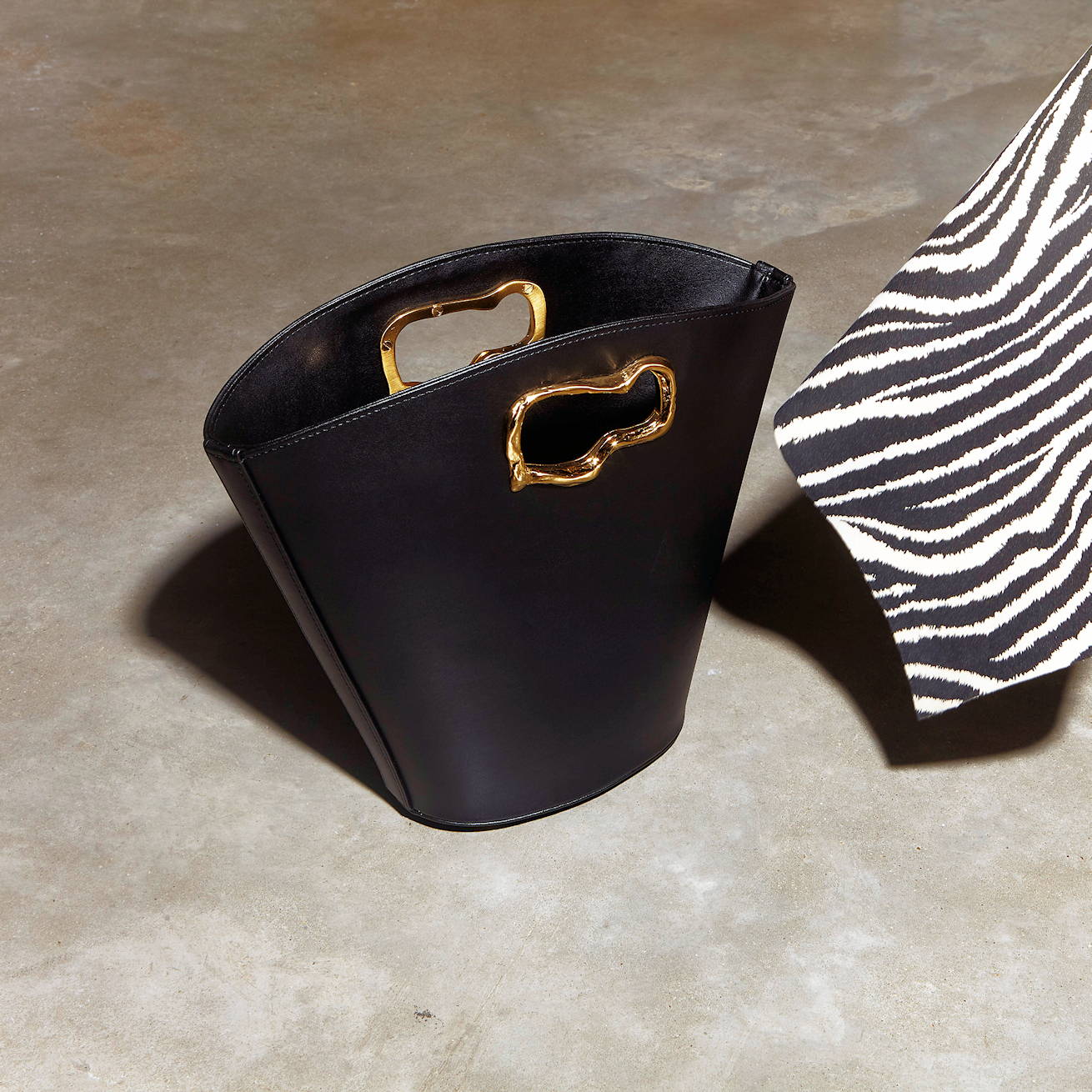 Mashu London was established in 2017 by Creative Director Ioanna Topouzoglou. The label was conceptualized in the UK and produces all their bags in Greece.
Ioanna being Greek herself, wanted to support Greek artisans and enrich the local economy as well as promote Greek craftsmanship through her products.
Ioanna received her Masters Degree in Sustainable Textile Design from UAL Chelsea College of Art which helped catapult Mashu.
Mashu's vision is to create modern handbags that showcase the finest craftsmanship and materials without compromising the planet.
Inspired by Art Deco and contemporary architecture. The structured minimal silhouettes of the bags offset the tactile textures to create a nuanced aesthetic balance.
The bespoke hardware a signature of the brand – turn each bag into a unique and distinctive statement.
PROTECTING THE ENVIRONMENT
Optimizing lower impact and less polluting practices in our process and products:
Mashu uses materials based on conservation of raw materials, toxic-free solutions, and with minimal dependency on natural resources. For example they are using materials from recycled polyester and plastic. That means reducing energy consumption and CO2 emissions into the atmosphere by 80% compared to the traditional petrol-based polyester production process.
They also use natural fibers such as Pinatex a leather alternative made from cellulose fibers extracted from pineapple leaves. Recycled Cotton, Hemp and plant based leather alternatives made from cactus and corn.
All of Mashu's materials are recyclable at the end of their useful life and some can even biodegrade. Their handles are all made from wooden offcuts from a furniture company in Greece that would otherwise be thrown or burned creating a circular economy and cradle2cradle design system.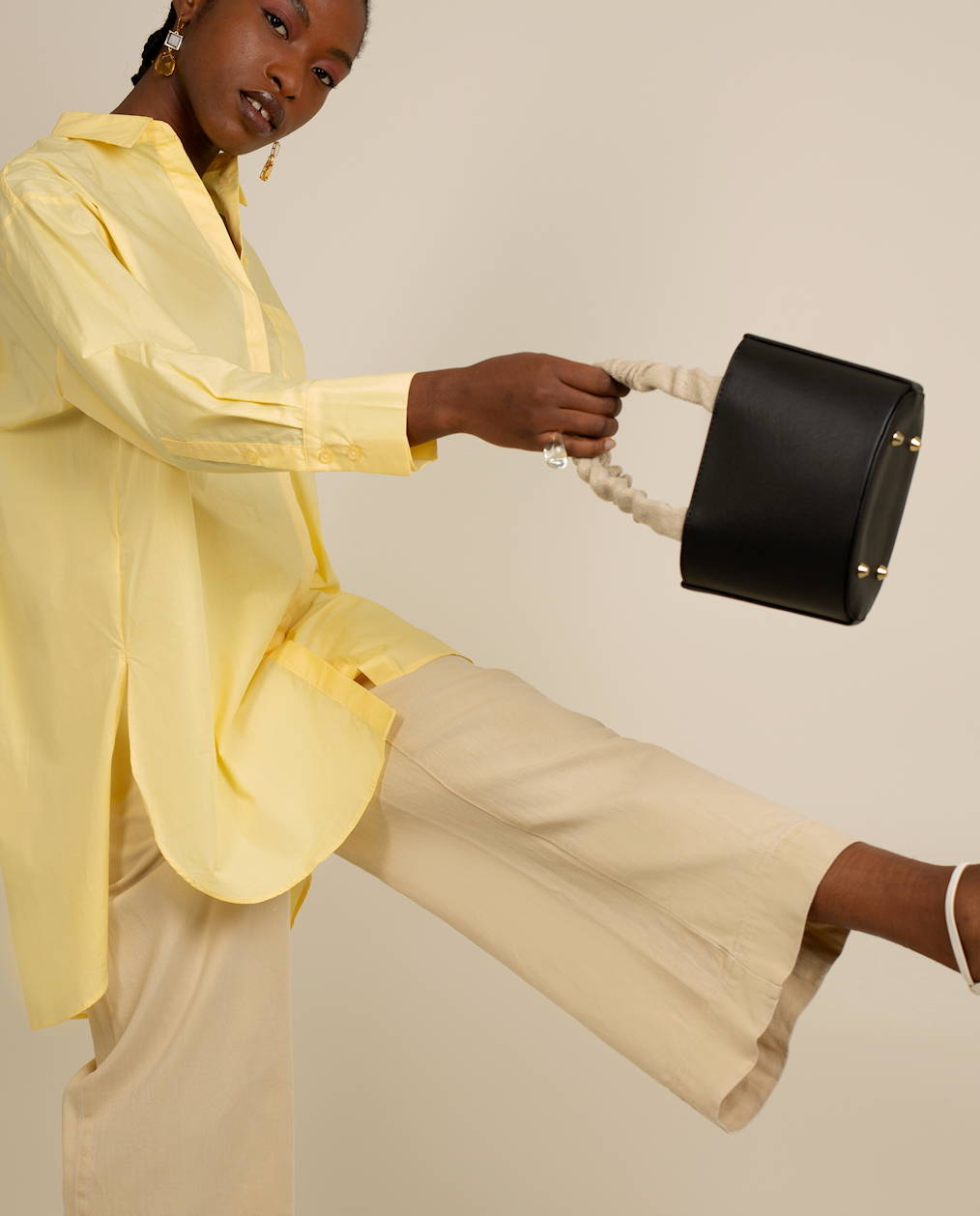 Leather is not sustainable. Between the tannery and the dye house, leather receives multiple applications of chemical preservatives, colorants, stiffeners, and modifiers to give it its desired finish. Apart from the fact that the vast majority of these additives are harmful to the environment, human health and cause pollution during the manufacturing process, they make the material impossible to biodegrade, meaning that these products could end up polluting the Earth for thousands of years to come.
In addition Animal Husbandry is one of the leading causes of climate change due to the heavy use of resources needed including land, water, food and fuel. Of course a lot of vegan alternatives out there might just be as bad as leather we focus on using the most sustainable alternatives to leather that are available in the market and will always strive to keep improving every season.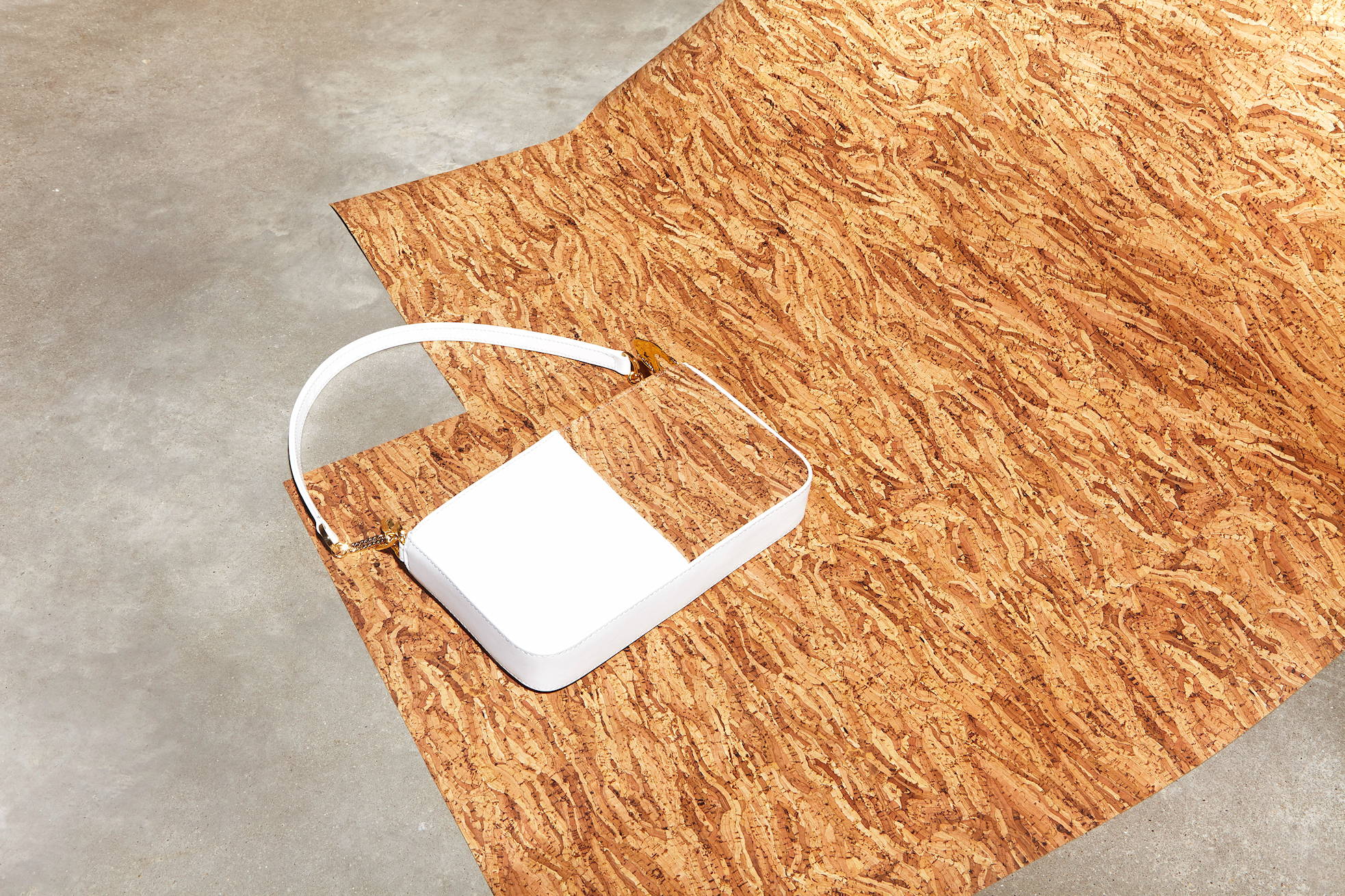 MATERIALS
Choosing the right materials is at the forefront of each collection, in many ways the most important part of the design process and Mashu's business model.
They prioritize and source materials based on specific criteria such as organic, plant based, recycled, circular and cruelty free materials. Mashu chooses materials based on the conservation on natural resources and focus on finding responsible suppliers who have similar values to them.
BIOVEG - PLANT BASED & RECYCLED VEGAN LEATHER
BioVeg is sourced from Italy by an eco conscious and sustainable supplier, Coronet. They created BioVeg which is made from recycled polyester from plastic bottles and plant based materials. The plant based material is made from non GMO field corn crop. The corn crop used is not viable for human consumption.
BioVeg also has a smaller environmental footprint than petroleum based alternatives, reducing CO2 emissions. BioVeg also uses less natural resources for its production.
BioVeg is highly durable, strong and water resistant. It's soft to the touch and closely resembles real leather. It is PETA approved.
CACTUS LEATHER - DESSERTO

®
Desserto is a new and innovative cactus leather material. The plant requires minimal amounts of water to grow, it can purely survive on rain water. Only the leaves of the cactus are collected and used for material, to ensure plants are not killed during the harvest. The mature leaves are then dried using pure sunlight so there isn't any additional energy used! Cactus leather is soft to the touch, extremely durable, breathable and can partially biodegrade.
Cacti have amazing properties, they naturally regenerate the soil, they are a natural carbon sinks and they are really resilient plants (you might know this if you ever owned one at home), this is why cacti can grow in degraded soils where other crops cannot.
PIÑATEX®
Piñatex is made from the leaves of the pineapple plant, the byproduct of the fruit industry, which are traditionally discarded or burned.
Adding value to this waste has created a new source of income for farming communities who otherwise rely on a seasonal harvest. Once the fiber has been stripped from the leaf the leftover biomass is retained to use as a natural fertilizer or biofuel, offering a further economic prospect.
To maintain your Piñatex bag, we recommend regular waxing to maintain its features with a natural wax. Marks can be cleaned with water, using a damp soft cloth or sponge. Piñatex® is water resistant, not waterproof.
---
DINAMICA

®
Dinamica is used mostly in Mashu's linings. Its production process is similar to that used for paper recycling, in which no harmful chemical substances are used.
The recycled polyester contained in Dinamica® derives from polyester fibers (T-shirts, fibers, etc.) and PET (bottles, plastic, etc.). Recycling polyester means reducing energy consumption and CO2 emissions into the atmosphere by 80% compared to the traditional petrol-based polyester production process.
The use of neutral, non-toxic dyes and recycled polyester is a further guarantee of the natural approach adopted. The lowest levels of polluting emissions and energy consumption are guaranteed throughout the whole production cycle.
REPURPOSED WOOD
Mashu is collaborating with various furniture factories in order to collect their wooden offcuts which they then take and process with their local wood artisans who make them into Mashu's desired handles.
This way, they minimize waste and implement circular materials in Mashu's products. Since Mashu uses re-purposed wood in the construction of its handles some variances might be visible, this is because they do not use new wood, making each piece unique.
To take care of your wooden handles make sure they do not fall often on the ground as that risks damaging the wood. Please keep them away from damp spaces. If the surface of the handles feel rough take a sheet of paper and rub until it feels smooth again.
HEMP
Hemp is a fiber that has been used for generations on almost every continent. The fabric has various natural advantages from good insulation to naturally UV resistant.
Hemp is an amazing fiber unlike cotton it requires very little water to survive. Hemp naturally reduces pests so it doesn't require any pesticides and chemicals to cultivate. It also returns nutrients it takes from the soil which doesn't cause soil erosion unlike cotton.
To keep your hemp bag waterproof we recommend regular application of a waterproofing spray.
---
CORK
Cork is as natural, sustainable, renewable and good for the environment as you can imagine a material to be. The cork used comes from the bark of cork oak trees that grow in Mediterranean Europe. When the cork is harvested the trees aren't cut down, instead their bark is carefully stripped away by hand in a skilled trade that's passed down over generations.
It takes between nine and twelve years for the bark to grow back thick enough to be harvested again. After harvest, as the trees begin to grow back their bark, they absorb up to five times more carbon from the atmosphere. They do this to fuel the photosynthesis that the regrowth requires.
The cork industry supports huge areas of cork oak forests, 2.7 million hectares to be exact, cleaning the earth's air at remarkable rates.
RECYCLED COTTON
The new denim project collects and sorts post- industrial waste from local garment factories and grounds the scraps into fiber, spinning them into new yarns that are then woven into new fabrics!  
The process is chemical free, dye free and use minimal resources like water and energy. Using only 100% natural and compostable materials. The leftovers of cottonseed and cotton lint are then passed on to coffee growers in the highlands of Guatemala to use as compost for the coffee beans.
By using recycled cotton Mashu reduces carbon emissions, water, energy usage and of course minimizes the use of virgin materials. By reusing discarded textiles creates an endless lifecycle a cradle to cradle method that is the way forward!